Mats Anderssons bilder publiceras i Sveriges största natur- och miljötidning "Sveriges Natur" februari, nr 1 2021.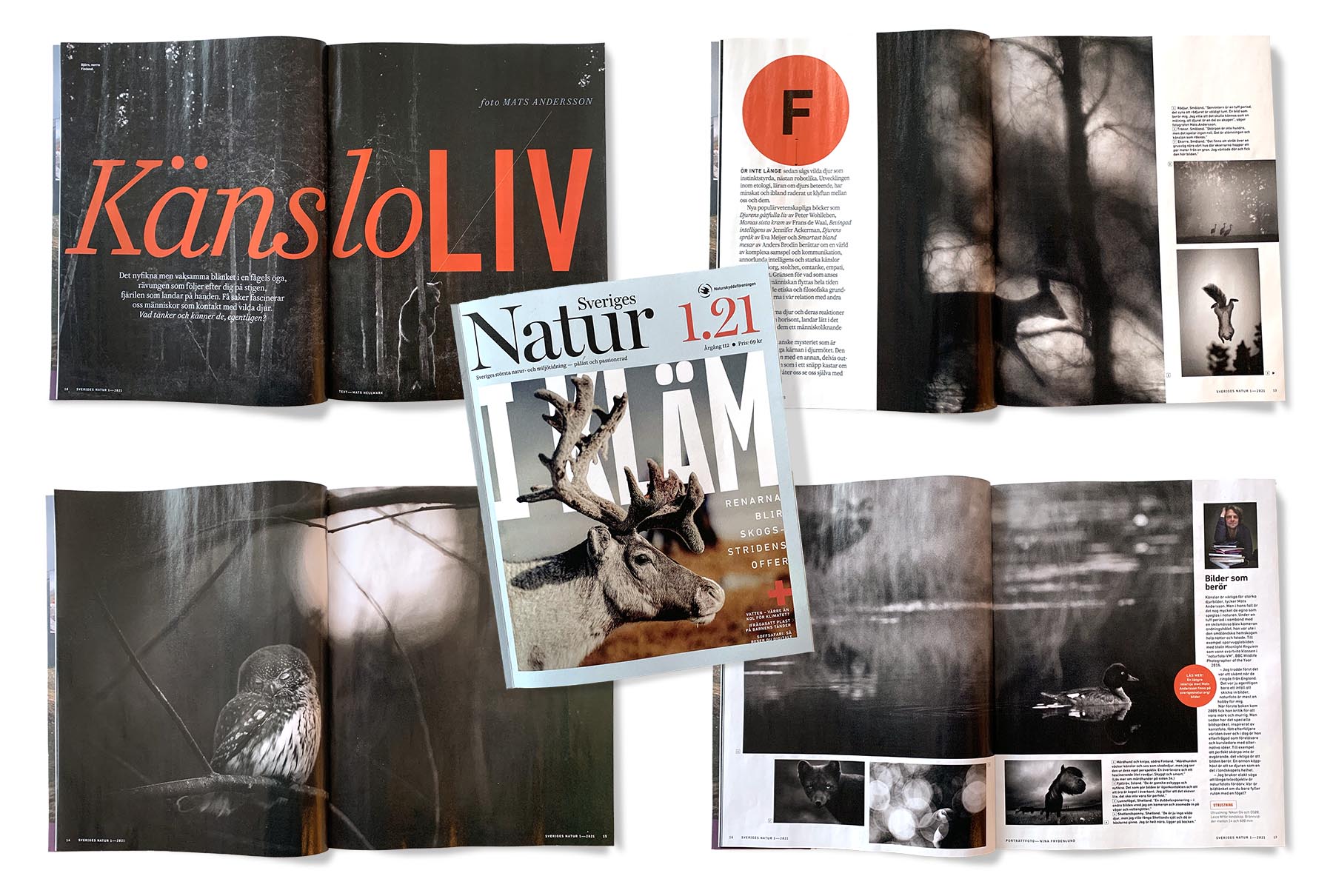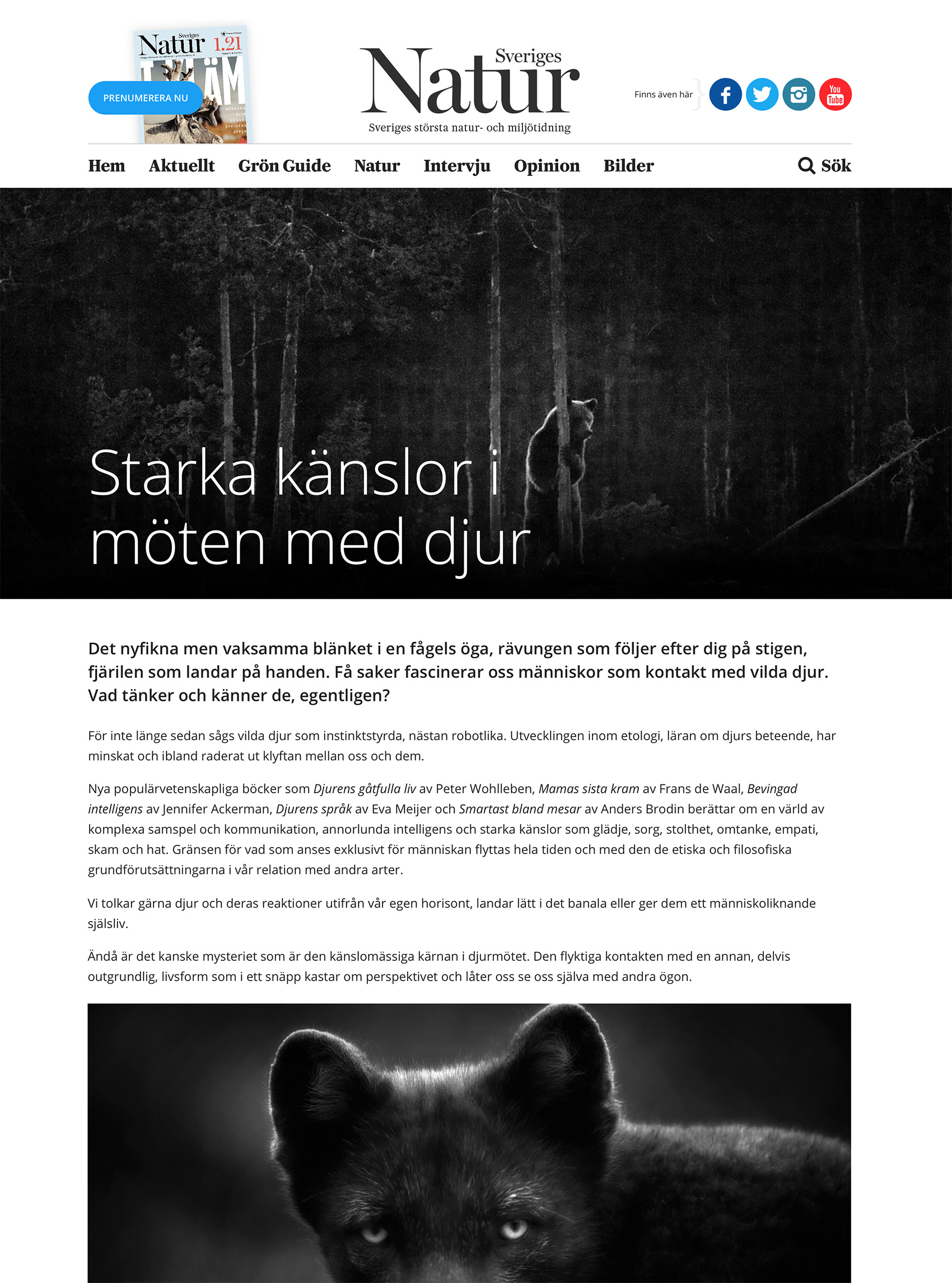 "The curious but vigilant gleam in a bird's eye, the fox that follows you on the path, the butterfly that lands on your hand. Few things fascinate us humans as contact with wild animals. What do they think and feel, really? 

Not long ago, wild animals were seen as instinct-driven, almost robot-like. Developments in ethology, the study of animal behavior, have narrowed and sometimes erased the gap between us and them ... 

Images that touch. Emotions are important for strong animal images, Mats Andersson thinks. But in his case, it is probably a lot of his own feelings that are reflected in nature. During a tough period in the marriage, the camera became the breathing space. 

– I lived a long time in a bad marriage. We tried to save it by moving to the countryside and getting horses. It took a few years but it was still something that rubbed and I fled more and more often everyday with the camera. Stayed up all nights and snuck on animals ... "/ Text Mats Hellmark

> Read the article here. (Only in Swedish)

"Det nyfikna men vaksamma blänket i en fågels öga, rävungen som följer efter dig på stigen, fjärilen som landar på handen. Få saker fascinerar oss människor som kontakt med vilda djur. Vad tänker och känner de, egentligen?
För inte länge sedan sågs vilda djur som instinktstyrda, nästan robotlika. Utvecklingen inom etologi, läran om djurs beteende, har minskat och ibland raderat ut klyftan mellan oss och dem ...
Bilder som berör. Känslor är viktiga för starka djurbilder, tycker Mats Andersson. Men i hans fall är det nog mycket de egna känslorna som speglas i naturen. Under en tuff period i äktenskapet blev kameran andningshålet.
– Jag levde länge i ett krackelerande äktenskap. Vi försökte rädda det genom att flytta ut på landet och skaffa hästar. Det gick några år men det var ändå något som skavde och jag flydde allt oftare vardagen med kameran. Stannade uppe hela nätter och smög på djur.
Huset i Bashult utanför Jönköping ligger så att det är lätt att gå rätt ut i skogen ..." /Mats Hellmark