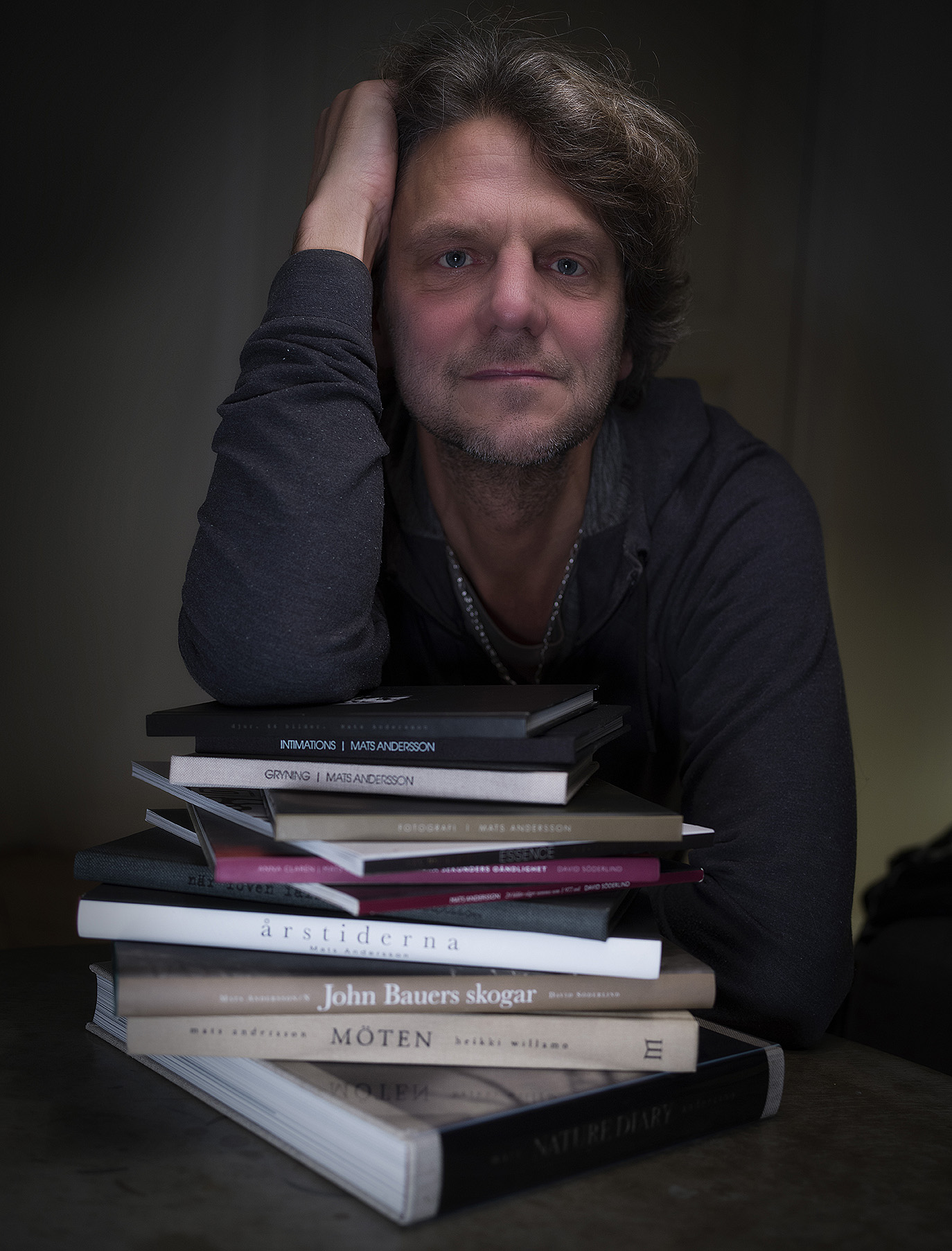 Foto: Nina Frydenlund


Mats Andersson receives Sveriges Författarfonds (The Swedish Photographers' Association) 3-year work scholarship of SEK 450,000 (distributed over the years 2021-2023).
He will also receive a scholarship of SEK 50,000 (tax-free) from Konstnärsnämnden (Arts Council) in December 2020.

 
Since 2009, Andersson has published no less than 12 books. 


The Swedish Photographers' Association writes: 
17 photographers have received work scholarships from the Authors 'Fund for Autumn 2020. In addition, the fund has awarded a large number of extra scholarships that many photographers have received. Anna Clarén is a representative for photography on the Authors' Fund's board.

Mats Andersson tilldelas Sveriges Författarfonds 3-åriga arbetsstipendium på 450.000 kr (fördelat på åren 2021-2023). Han tilldelas också stipendium om 50.000 kr skattefritt från Konstnärsnämnden i december 2020.
Sedan 2009 har Andersson gett ut inte mindre än 12 böcker.
Svenska Fotografers Förbund skriver:
"17 fotografer har fått arbetsstipendium från Författarfonden för HT 2020. Dessutom har fonden delat ut ett stort antal extrastipendier som många fotografer har fått. Anna Clarén är representant för fotografi i Författarfondens styrelse." > sff
3-årigt arbetsstipendium
Mats Andersson för "Essence".
Scholarships / Stipendier Mats Andersson:
• 2014. Ettårigt arbetsstipendium av Sveriges Författarfond. 
• 2017. Kulturstipendium av Region Jönköpings län. (25.000 SEK)
• 2019. Stora ettåriga arbetsstipendiet av Sveriges Författarfond. (90.000 SEK)
• 2020. Konstnärsnämndens stipendie. (50.000 SEK)
• 2021. 3-årigt arbetsstipendium av Sveriges Författarfond 2021-23. (450.000 SEK)

> Fotosidan writes 9 january -21
> Swedish newspaper JP writes