Portfolio Nature Diary in Dutch Photo Magazine "Natuurfotografie Magazine" #5 2019.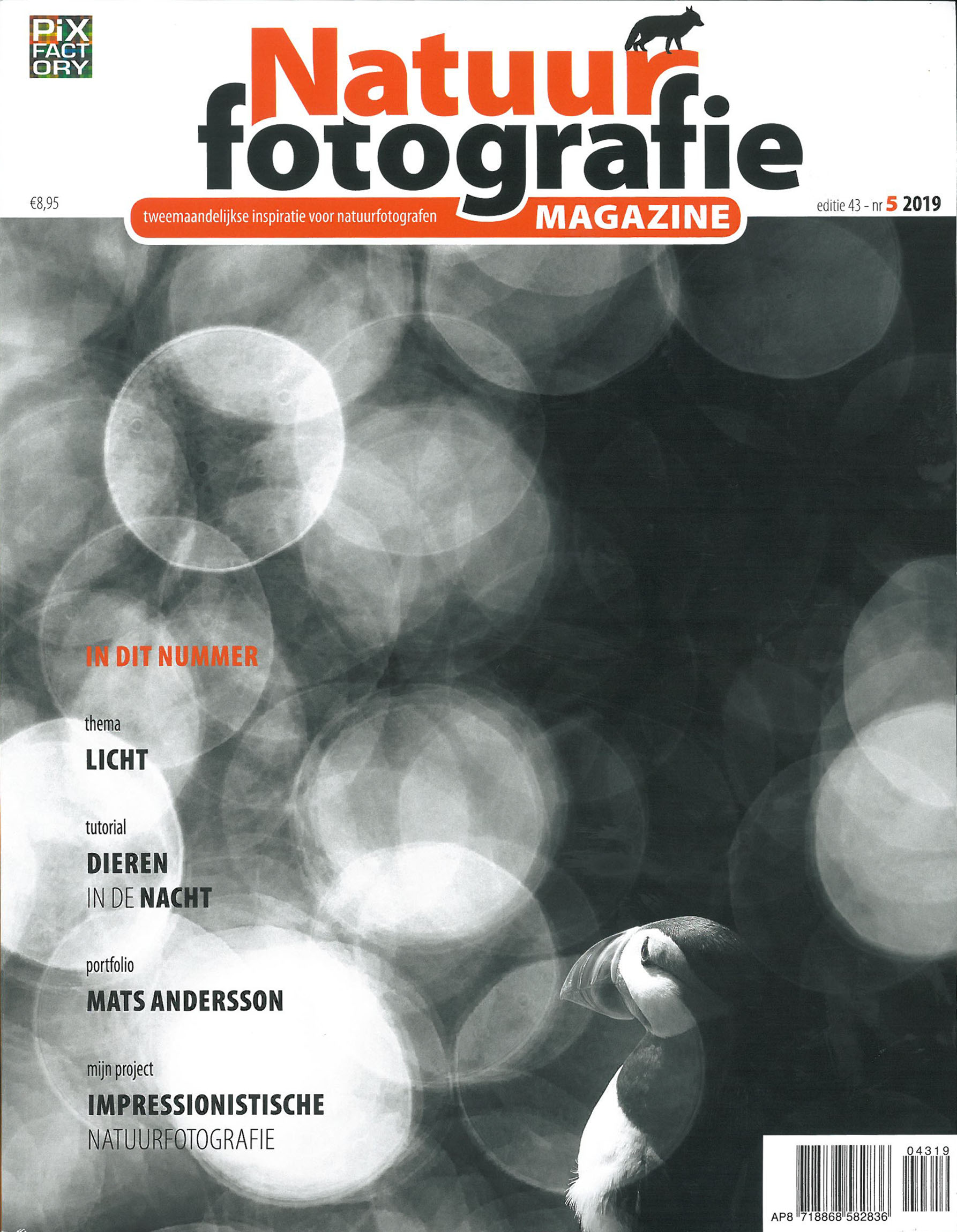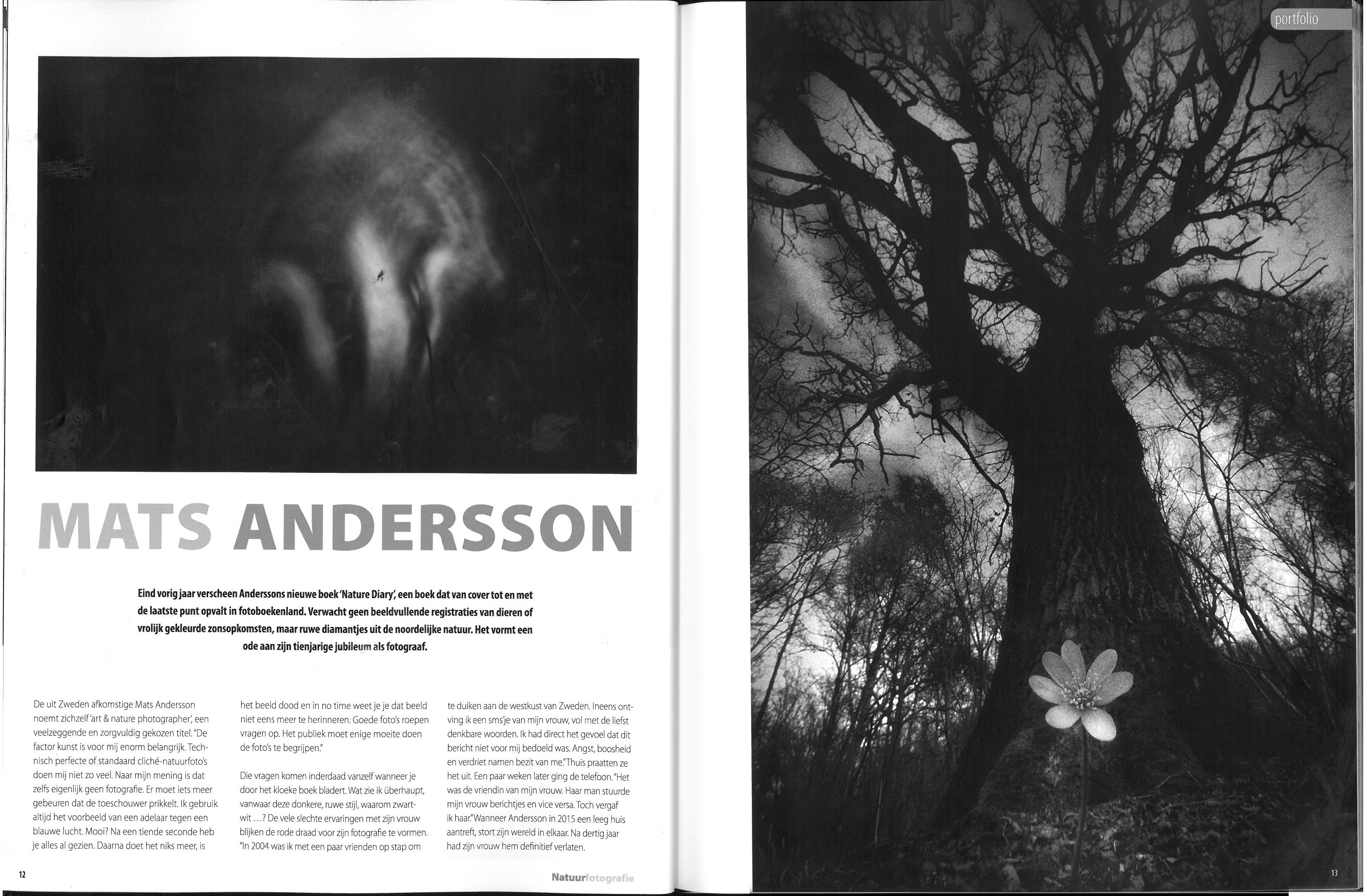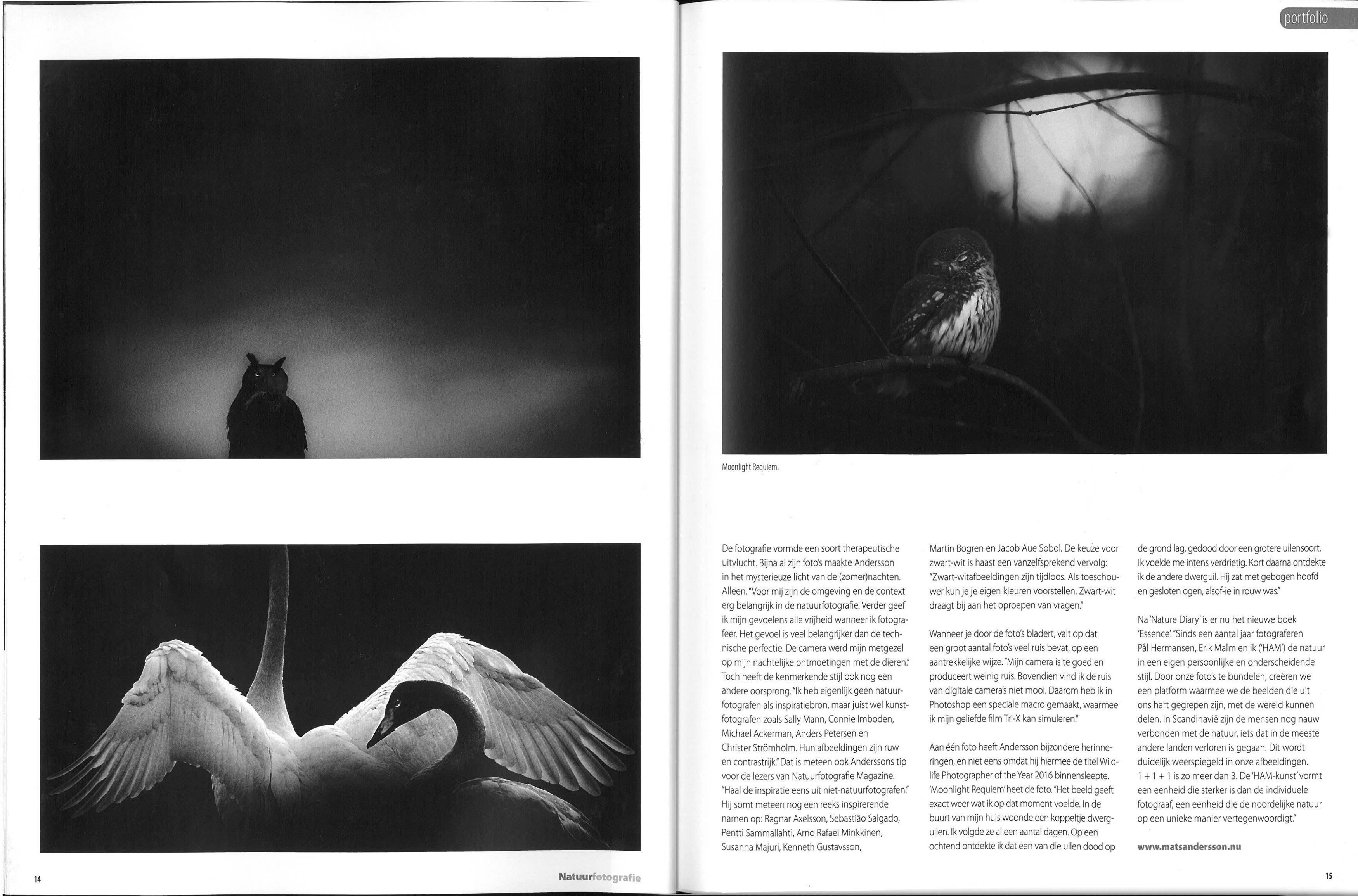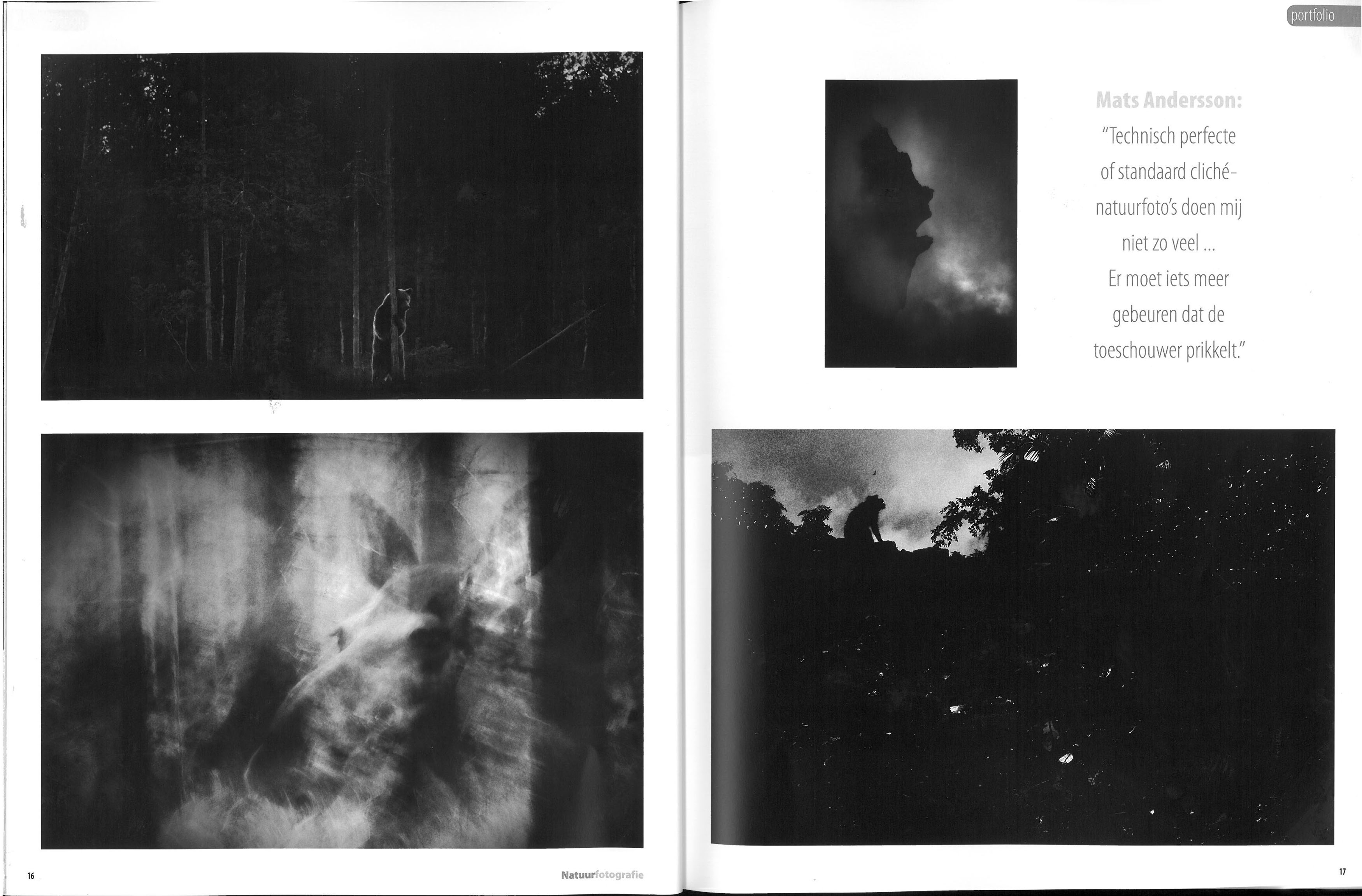 What's your idea with / the story behind 'Nature diary'? 
I always got the response from my audience after my lectures that there was so much melancholy in my photographs. I never thought of it myself - I just created pictures. When I now celebrate 10 years as an art and nature photographer, I decided to publish a book with mostly brand new pictures, but also looking back on my production throghout  the ten years 2009-2019. During the process, I thought a lot about why my photos look like they do, and have done, during all these years. It was an introspective journey, a bit tough and a little scary. To come to the bottom with myself. Things that I had displaced were forced back. And finally, I could write the text that summarizes Nature Diary. And looking back - I have published 12 books over these ten years, all with different titles. But, really, every single book could have been titled Nature Diary. The unhappy and tormenting relationship with my ex wife really shaped me as a photographer. But maybe I should thank her. Without all the bad experiences, I probably would never had created all these images for so many years.  
 
You've got a new book, Essence. Tell us something about that. 
For a number of years, Pål Hermansen, Erik Malm and I have been deeply engaged in nature and produced images with a personal and distinctive style. We have now found together to form a common platform making it possible to share with the world the images of our hearts. In Scandinavia, people are still more tightly connected to nature than in most other countries, and this is clearly reflected in our images. 
1 + 1 + 1 is more than 3, and HAM-art forms a unit stronger than the individual photographer, a unit representing the Nordic nature in a unique way. 
 
Your work has a moody atmosphere. How would you describe your style? Why do you choose for black and white? 
I always let the feelings control when I shoot. The feeling is much more important than the perfection. And a big part of why I started photographing almost manically for so many years has to do with a special event - where my ex wife sent a text message to me. A loving text, written to another man. The whole story is available in my new book Nature Diary. After that, I went back and sought out in nature to be alone, often in night time. The camera became my companion and the meetings with all the animals at night gave me peace and strength. Also, my sources of inspiration have strongly influenced my imagery. I do not have a lot of nature photographers as role models. My idols are art photographers. Major sources of inspiration include images from Sally Mann, Connie Imboden, Mickael Ackerman, Anders Petersen, Christer Strömholm et al. Their pictures are quite raw and contrasting and in black and white most of the time. Black and white images are timeless. You as a viewer can imagine your own colors
 
Do you have a favorite image or an image with an interesting story for us? 
One of my favorite photographs is the "Moonlight Requiem". Not because it won the Wildlife photographer of the Year 2016, but because the image conveys my exact feeling at that moment. I had a pygmee owl couple close to my house as I live close to the woods. I followed them for a number of days, and suddenly one morning i found one of them dead on the ground. It had been killed by a larger owl. I felt very sad. A little later i discovered the other pygmee owl. It was tiliting its head and closing his eyes like it was grieving. And that`s what the photo conveys.  

You describe yourself as art & nature photographer. How important is the art factor of photography? And what's your opinion about nature photography in general? 
The art factor is very important, I do not appreciate photos where an animal or a bird fills up the whole frame. In my opinion, that is not photography. There must be something more that moves us as audience. To me, the surroundings and context is very important in nature photography. When I lecture I often speak about the obvious picture of an eagle against the blue sky, as an example of boring photography. As a viewer I get that image in 1/10 of a second, then it is "dead". Good pictures ask questions. They make the audience wonder and try to understand.  
A lot of your images do contain a lot of noise (which I really like). Is it only a technical matter (because you work with low lights) or does it have an artistic reason for you too? Camera's become better and better, but that also means less noise. Does that bother you? 
The analogous look I completely create in the digital darkroom. Contrast and graininess are important. Sometimes the film-noise works from the camera when I'm shooting at high ISO and underexposing. But the digital noise is not so beautiful as the analog film grain. My digital cameras are to good in low light and create almost no noise. So I've created a macro in PS where I put on the film-grain on some of my images. Then I get it very much like I got with analog camera and the film Tri-X. 
 
Do you have a tip for our readers? 
Look to photographers that work no where near nature photography! Here you can find a lot of inspiration. Many of the photographers I like, and have followed some time, are incredibly good at creating images that moves you and make you think. Ragnar Axelsson, Sebas Salgado, Pentti Samhallatti, Arno Rafael Minkkinen, Susanna Majuri, Sally Mann, Michael Ackerman, Anders Petersen, Kennet Gustavsson, Martin Bogren, Christer Strömholm, Jacob aue Sobol …